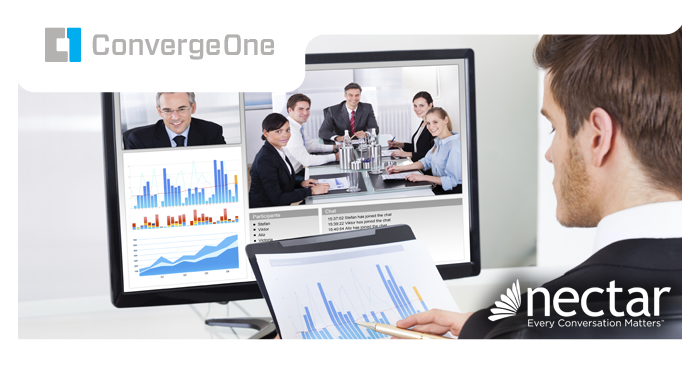 Not all SIP implementations are created equal.
The SIP trunking market is forecasted to top $8 billion in 2018 as enterprises migrate from PSTN to SIP connectivity for cost savings and operational efficiencies. However, IT pros are discovering performance problems plaguing the health of SIP infrastructures. Together, ConvergeOne, Nectar and Sonus can help address these problems.
Our new educational webinar – "Nectar For SIP Session Management," presented by Randy Drury, Director of Managed Services, ConvergeOne, and Russell Wiant, Vice President of Product, Nectar – will explain how your business can provide an optimal end-user experience and enable a healthy UC environment by quickly and efficiently solving critical SIP network issues.
In this webinar, you'll learn more about how your business can:
Reduce the frequency and duration of incidents
Improve the performance of your communications environments
Reduce risks
Save money on operating expenses